Water Damage Restoration Services in the Macomb County MI Area
SE Michigan's choice for refurbishing homes and businesses
For over 25 years, MJM Property Restoration has been revamping homes back to the way clients know and love. Whether your property has fallen victim to a fire, flood, or storm damage, mitigating the area is the first step into the restoration process.
Macomb County MI's Recommended Water Damage Solutions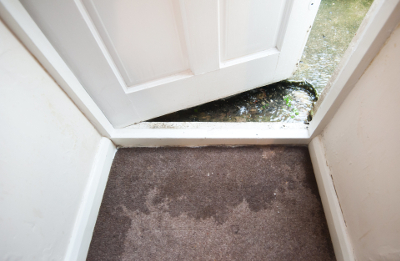 Water has a subtle but pronounced effect of the structure of your home. Water damage weakens wood and plaster while making mold easier to spread.
Rapid water extraction is essential for your wet disasters such as a after your burst pipe or after a flood. Our experts offer quick, comprehensive water restoration for homes of all shapes and sizes. We do our best to help Macomb County MI's families in the worst water mishaps.
Our professionals have developed a strategy to clean and dry your home
Extraction -
We begin by removing as much water as possible from your walls and carpet. Using mounted water extraction methods and dehumidification, we can get the vast majority of the moisture out shortly after arriving on scene. This limits the extent of the water damage and makes it more difficult for mold to grow. If any mold has already taken root, we remediate it quickly and effectively.
Sewage Cleaning -
In addition to drying out your house, we prioritize removing sewage and anything else that might contaminate the building. The sooner we get rid of these contaminants, the less of a threat the flood will present to your health and that of your family.
---
Fire Damage Mitigation: Fire Repair form a Restoration Professional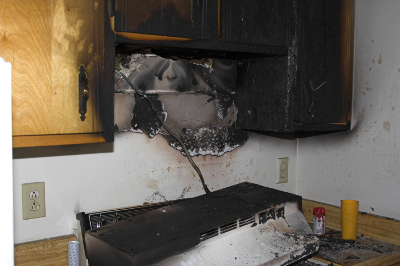 MJM Property Restoration offers fire damage repair to Macomb County MI and the surrounding areas. Fire weakens the structure of your home but even worse, smoke extends into room causing subtle but serious problems. We have dealt with fires of all sizes in homes and business in SE Michigan. This leaves us confident that we can handle your house.
Fire and Smoke Damage Services:
Stabilizing the structure of your home to keep you and your family safe from one of the most dangerous consequences of a recent fire
Restoring and cleaning any of your possessions that have been affected by smoke damage
Rebuilding any structures that the fire has compromised so your house can remain safe, beautiful and functional
---
At MJM Restoration We Offer The Most Effective Water Damage Restoration in Macomb County MI
We value what our customers have to say about our services, here are some of their testimonials
"My hot water tank broke and flooded out my laundry room, bathroom and dining room. My plumber referred me to MJM Restoration. Within 1 hour of my phone call, an MJM supervisor and crew where at my house removing the water and damaged materials. They set up their drying equipment. They saved my house. They completed the repairs within 2 weeks. Very professional."

Cindy C., Flood in Mt Clemens, MI*
---
"My cat knocked over a candle in my downstairs den and started a fire. Luckily it was confined to the bedroom only, although I had smoke damage throughout my house. I was referred to MJM Restoration. I was thoroughly happy with the professional manner in which I was taken care of. They even took care of all communications with my insurance company. All I had to do was pay them with my insurance check when the work was done."

Dave A., Fire in West Bloomfield, MI*
---
Storm Damage Clean Up in Macomb County MI
Storm Damage Restoration from a trusted and experienced recovery company. Providing restoration services in Macomb County MI for more than 25 years, the professionals at MJM Restoration know how wind can affect local homes. Trained and lisenced to deal with any variety of wind damage, we services the following: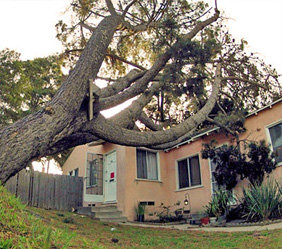 Weakened Roofing- Severe winds may blow shingles off of your roof, leaving an opening for water, mold and other issues to get inside and cause additional issues. We provide tarping to protect your roof in the short term as well as more comprehensive repairs to restore it for the long haul.
Broken Windows- Heavy winds will launch debris at your windows, shattering them and exposing you to outdoor elements. We will board your windows up so your house remains safe.
Other Services- MJM Property Restoration, LLC can remove fallen trees, clean up debris, rebuild damaged structures and stabilize your building.
We know how to restore it homes to their full strength and safety. MJM Property Restoration has an extensive track record for meeting clients' needs. We work hard to enhance the quality of our services and take full advantage of new technologies to provide an even better experience in home restoration to ensure the highest standards of safety in your home.
---
Contact the team at MJM Property Restoration today for more information on Water Damage Restoration. We will help you bounce back in no time!